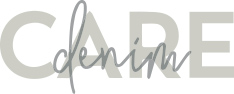 Tavex joins the effort of preserving our health. We are proud to announce our Care Denim collection that helps to protect against viruses and bacteria. The finish of these fabrics contains silver nanotechnology.
Care Denim reduces up to 99% the risk that you or the people in contact with your garments might become exposed. Non treated fabrics allow viruses to be active 1–2 days. Garments made with this technology are able to minimize the risk of transporting viruses inside your home or work place.
This antiviral finish is hypoallergenic. The effectiveness last 30 gentle washes at 40° C–104°F. According to the AATCC 100 method for 50 home washes, shows 99% reduction in bacteria. Tested in method ISO 20743:2013, shows 99% reduction in viruses.
Our Care Denim collection is OEKO-TEX certified.